Additional Smoke Detector
Purchase an additional smoke detector for use with your IndeMe Hub smoke detector service.
Ideal for use on the second floor of your home. The additional smoke detector will link into your existing hub smoke detection service, and work alongside your current IndeMe smoke detector to provide additional protection in other rooms or on other floors of the home.
WARNING: The smoke detector is an important piece of safety equipment and we would recommend that you have it installed professionally. When selecting the smoke detector service option without installation you should recognise that you need to be competent and able to undertake this installation yourself using the instructions provided.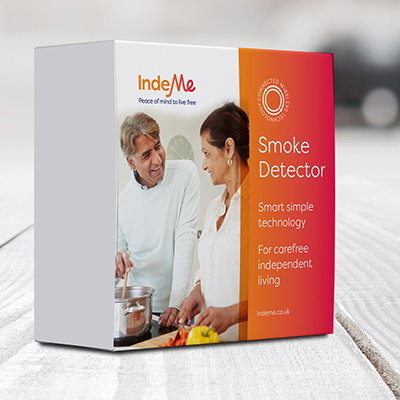 Additional supporting documentation will be coming soon.
You will require an existing IndeMe Hub with Smoke Detector service pacakge subscription in order to link the additional smoke detector to the response service.
If you do not currently have the smoke detection service this can be purchased separately and an additional smoke detector added to your order on purchase.