Who are IndeMe?
IndeMe is a family of trusted, friendly and experienced personal alarm care professionals who are committed to helping people live independently in their own homes for longer.
We do this through a nationwide personal service that provides a 24/7 UK-based careline for vulnerable people to access at a touch of a button.
Our range of smart personal alarm technology gives both the user and their family and friends peace of mind knowing help, support and an understanding ear are there whenever they're needed.
IndeMe makes life without limits possible, through the highest level of care.
Who is the IndeMe service for?
The careline service is designed to help people to support the following, anywhere in the UK.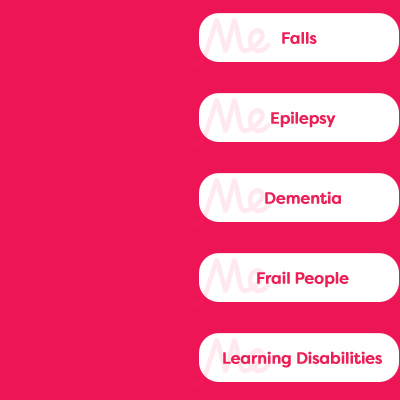 We have found it is particularly useful to people who:
Are living alone
Are older
Currently care for someone
Are unwell
Are less mobile and might be at risk of falling
Have just come out of hospital
Don't have regular visitors
Are worried about intruders or crime
Read our Case Studies from our IndeMe service users as they explain how the service helps them.
How does the IndeMe service work?
Setting up our personal alarm service is easy!
Once your equipment is setup you will be connected to our TSA accredited response centre. You will then provide us with all of your contact details and also the details of two emergency contacts to complete the setup.
Should you need assistance, you can press your personal alarm button and our customer service team will either contact one of your listed contacts or the emergency services.
Simple but very effective the IndeMe hub provides friendly technology with the value of peace of mind
There is no need to worry about accidently pressing the alarm, our friendly response line operators always love to hear from you and check the system is running properly.
Watch the process of how it's done below.
Meet the Hub
The IndeMe Hub is our most advanced home telecare system, detecting when help is needed via the MyAmie pendant and connecting the user with a professional 24/7 care line at the touch of a button.
The system consists of two parts; the hub base unit and the MyAmie wearable pendant.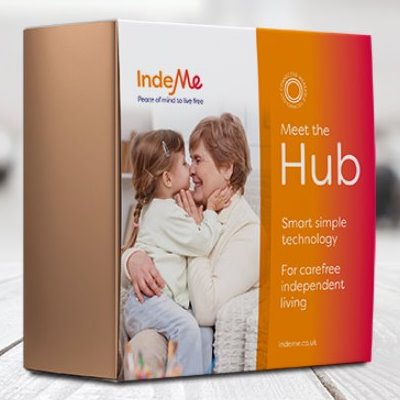 Product features include:
Easy installation, all you need is a phone line
A small and lightweight wearable pendant
Wearing options for the wrist or around the neck
Waterproof, so it can be worn in the bath or shower
A range of up to 100 metres so you are covered in the garden
Long battery life, it should not need to be replaced for at least 7 years